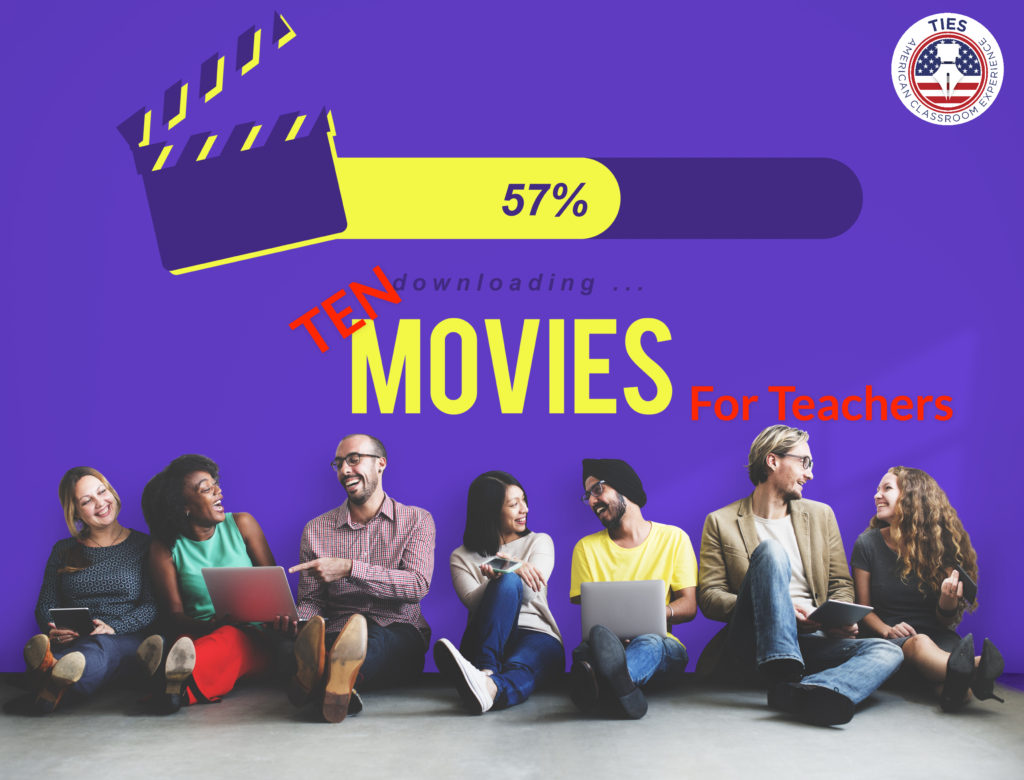 December 7, 2016
10 Movies All Teachers Should Watch
While there is a lot of great material that you can read about how to become a teacher in the USA, sometimes the best way to get a feel for what the actual classroom experience will be like in America is to watch a Hollywood movie about teachers. Here are the Top 10 movies that will change the way you think about teaching:
"Stand and Deliver" (1988) – This film tells the story of a math teacher who's forced to think outside the box to transform a group of hopeless kids on the verge of dropping out into some of the top math students in the state. This film will inspire you about what is possible as an educator, no matter what types of kids you might be teaching.
"Finding Forrester" (2000) – If you've ever had an immensely talented student, and wanted them to achieve their full potential in life, this film is for you. It tells the story of how a reclusive author becomes the mentor of an immensely talented young writer.
"Dangerous Minds" (1995) – Not every American school is perfect, and "Dangerous Minds" will remind you of that. The film is about an ex-marine (played by Michelle Pfeiffer) who's teaching a group of rebellious, outcast kids not just about school subjects, but also about the discipline needed to succeed in life.
"Mr. Holland's Opus" (1995) – Another inspirational movie about teaching, this film tells the story of a musician who finds the enormous value of teaching music to others rather than just composing music for himself.
"Dead Poets Society" (1989) – Robin Williams is fantastic as a teacher at an all-boys prep school, who teaches them about life and how to explore their goals and passions in life.
"Lean on Me" (1989) – Morgan Freeman plays a hard-nosed principal who must bring discipline to a school that's lacking any real hope about the future. You will be touched and moved by this film.
"Half Nelson" (2006) – Students often learn as much out of the classroom as they do inside the classroom. This gritty film takes you inside the relationship between a drug-addicted teacher (played by Ryan Gosling) and a young teen who is trying to escape a troubled past and an uncertain future.
"Teachers" (1984) – This film may be over 30 years old, but it's still relevant today. It's a satiric send-up of what life is like as a teacher. It's a bit over-the-top, but the lessons are real. Look for Nick Nolte and Morgan Freeman as teachers.
"School of Rock" (2003) – A Jack Black comedy about teaching? Yes, please. This film introduces us to an unconventional rock-and-roller who uses his love of music to endear himself to a class of fifth graders at a private school.
"October Sky" (1999) – A young Jake Gyllenhaal plays an outcast teenager in the late 1950s who grows up dreaming about rockets. With the right direction from teachers who care, he's able to find direction in his life and become a real science prodigy, later going on to college and a job at NASA.
**
Some of these films will inspire you, and others will make you laugh out loud. But all of them will make you want to teach and experience what it's like to be in a real American classroom.